Where technology meets mental health
Ker Clinic, we enhance the mental and neurological health of our patients through comprehensive treatments that strengthen the communicative deficiencies of the brain. Every brain is unique, and so is our treatment.
We are dedicated to improving the long-term quality of life for our patients and their families.
We integrate cutting-edge technology and extensive professional medical knowledge to provide a comprehensive solution to the root health issue.
Focused on comprehensive and highly personalized medicine, we facilitate the world's most advanced technology and methodology for our patients.
Ker Clinic - Specialists in EMBP™ Technology
What is EMBP™?
Electromagnetic Brain Pulsing (EMBP™) is a personalized, non-pharmaceutical, and non-invasive neuromodulation treatment that alters nervous system activity through the targeted delivery of stimuli to specific neurological sites in the body. This aims to assist in restoring and optimizing brain functionality.
With excellent results for:
Autism, Post-Traumatic Stress Disorder, Depression, Anxiety, among many other conditions
"EMBP has high effectiveness and advanced benefits."
It is non-invasive
Our treatment is non-invasive and painless.
Cutting-edge technology
Our equipment is FDA approved and features the highest quality technology.
Drug-free" o "Medication-free
Personalized Transcranial Magnetic Stimulation is drug-free; we only use electromagnetic pulses to activate neural connections.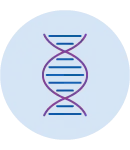 Personalized
We understand that each brain is unique, and every treatment is entirely personalized to meet the needs of our patients.
We are a comprehensive clinic that, by incorporating various disciplines, can provide our patients with a more holistic view and treatment to enhance positive outcomes.
Our clinic, is the most advanced in Latam, has successfully treated the following conditions.
Experiences of our patients
Many people have benefited from our advanced treatments, finding the results they have sought for years in a short period of time
Gaby López: Brillando en el Golf con Determinación y Pasión
CEO Ker Clinic Sra. Mágala Martínez
Contact us to schedule an appointment
We can also get in touch with you if you fill in your details here
Synergies for your well-being
We have significant collaborations with other clinics to provide our patients access to the most cutting-edge specialists internationally.