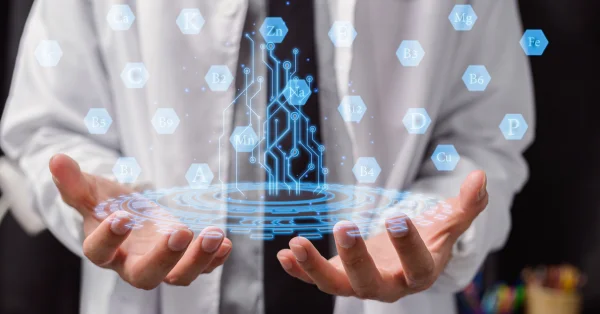 Systemic medicine, also known as integrative medicine, is a medical approach that considers a person's health and illness as the result of multiple interconnected factors, including biological, psychological, social, and environmental factors. This approach is based on the understanding that all parts of the body and mind are interconnected, and that to effectively treat a disease, it is necessary to address all aspects of the person, not just the symptoms of the disease.
We implement systemic medicine to ensure the optimal functioning and strengthening of the body's systems, extending the improvements in health.
Systemic medicine involves the integration of different therapeutic modalities, including conventional medicine, complementary and alternative medicine; nutritional and lifestyle therapy; and psychological and emotional therapy. The goal is to treat the underlying cause of the disease, rather than just treating the symptoms, to help the person achieve an optimal state of health and well-being.
Clinical and Functional Nutrition
Neurological conditions
Alzheimer, Autism, ADHD, Bipolarity, Depression, Anxiety...
Hormonal issues
Infertility, Premenstrual Syndrome (PMS), Irregular Cycles, Impotence...
Gastrointestinal issues
Gastritis, Colitis, Gastroesophageal Reflux, Constipation...
Immunological disorders
Autoimmune diseases, Rheumatoid Arthritis, Allergies...
Cardio-Metabolic
Obesity, Hypertension, Diabetes, Dementia, Gout...
Structural Conditions
Muscular Pain, Injuries, Lower Back Pain, Arthritis...
My daughter Dana has cerebral palsy, and I am very satisfied because with the encephalograms, I can have evidence that my daughter is improving
The Ker Clinic team has supported me a lot. I have more friends, sleep better, and sttoter less. I'm going to university, studying tourism.
In her mother's words: she is an athlete in the Special Olympics, and we have seen extraordinary changes; she has more enthusiasm, is happier, sings, and has improved her attention and focus.
In the words of her mother, Luisa Fernanda: she receives stimulation 5 times a week, now pays more attention, interacts with others, knows who her friends are, and respects personal space.
Start your transformation now
Contact us to schedule an appointment or We can get in touch with you if you fill in your details here: